Forum on Medical Robotics Held in SJTU
External links: https://news.sjtu.edu.cn/jdyw/20181226/93557.html
On Dec. 20 2018, Forum on Medical Robotics is chaired by the Director of Autonomous Robot Lab, Professor Weidong Chen. World-renowned experts and scholars gave excellent cutting-edge academic reports on medical robotics.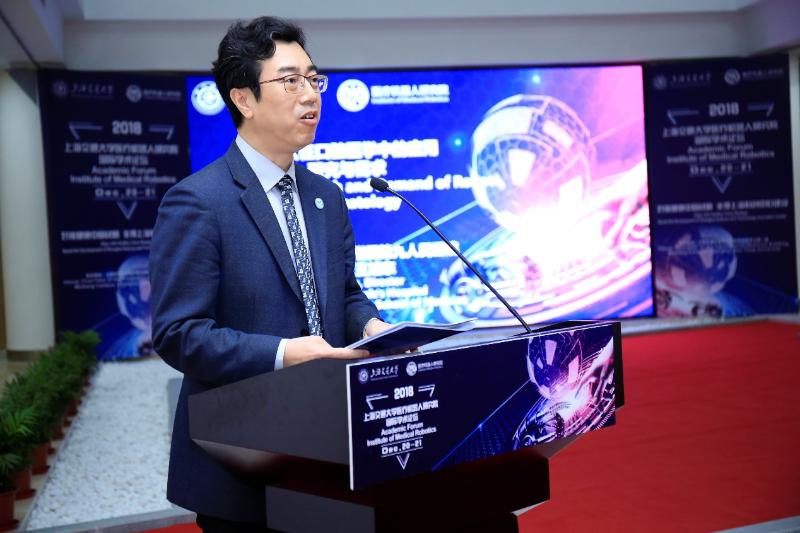 Professor Weidong Chen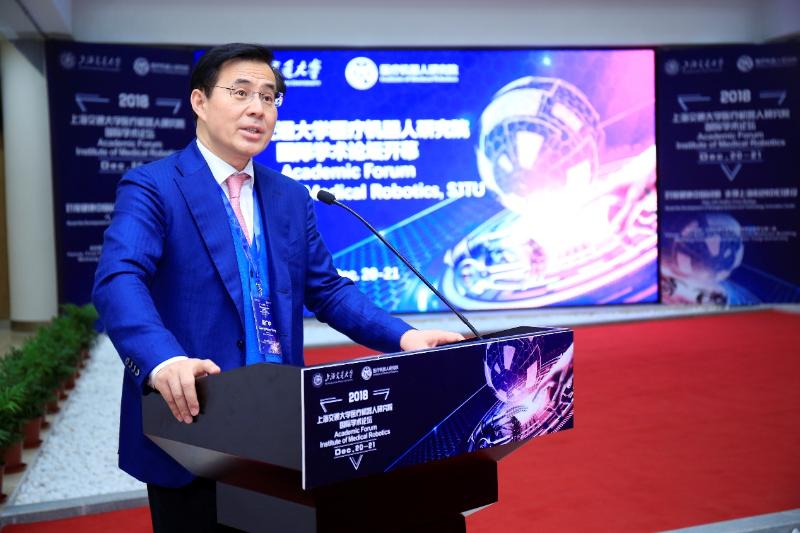 Professor Guang-Zhong Yang
PhD, FREng is Director and Co-founder of the Hamlyn Centre for Robotic Surgery, Deputy Chairman of the Institute of Global Health Innovation, Imperial College London, UK. Professor Yang also holds a number of key academic positions at Imperial – he is Director and Founder of the Royal Society/Wolfson Medical Image Computing Laboratory, co-founder of the Wolfson Surgical Technology Laboratory, Chairman of the Centre for Pervasive Sensing.
Professor Yang's main research interests are in medical imaging, sensing and robotics. In imaging, he is credited for a number of novel MR phase contrast velocity imaging and computational modelling techniques that have transformed in vivo blood flow quantification and visualization. These include the development of locally focused imaging combined with real-time navigator echoes for resolving respiratory motion for high-resolution coronary-angiography, as well as MR dynamic flow pressure mapping for which he received the ISMRM I. I Rabi Award. He pioneered the concept of perceptual docking for robotic control, which represents a paradigm shift of learning and knowledge acquisition of motor and perceptual/cognitive behaviour for robotics, as well as the field of Body Sensor Network (BSN) for providing personalized wireless monitoring platforms that are pervasive, intelligent, and context-aware. Professor Yang is a Distinguished Lecturer for IEEE Engineering in Medicine and Biology Society. He is a Fellow of the Royal Academy of Engineering, fellow of IEEE, IET, AIMBE, IAMBE, MICCAI, City of Guilds and a recipient of the Royal Society Research Merit Award and The Times Eureka 'Top 100' in British Science.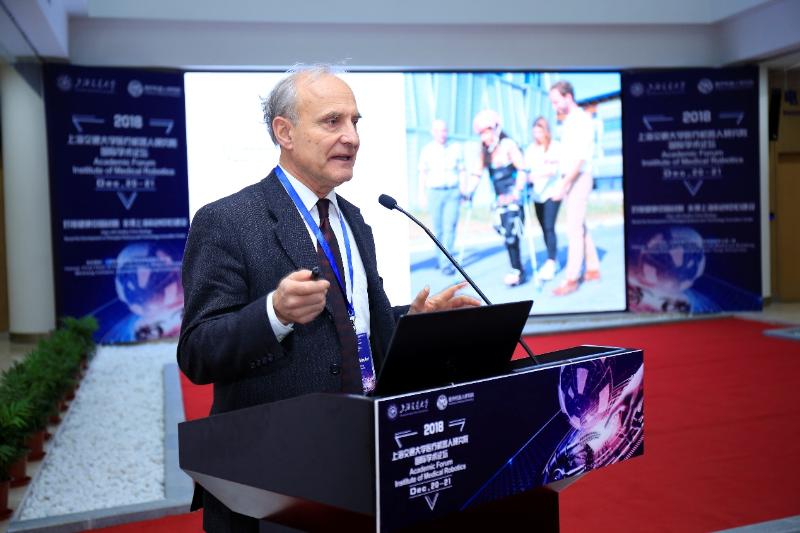 Professor Hannes Bleuler
Swiss, Born 19.2.1954 1973-78 ETH Zurich, M.S. in Electrical Engineering 1979-84 Teaching Assistant, Doctorate Student at ETH (Inst. of Mechanics) 1984 Ph.D. thesis in Mechatronics (magnetic bearings, Prof. G. Schweitzer) 1985-87 Research Engineer at Hitachi Ltd, Japan, Mechanical Engineering Research Laboratory; 1987 Invited researcher at the Tokyo Institute of Technology (Precision Mechatronics, Prof. K. Ono) 1988-91 Lecturer and Senior Assistant at ETH ; co-foundation of MECOS-Traxler AG 1991-95 Toshiba Chair of "Intelligent Mechatronics" and then regular Associate Professor at The University of Tokyo (Institute of Industrial Science) 1995-present Full Professor at EPFL Lausanne on micro–robotics, biomedical robotics; 2000 Co-founder of xitact SA, Morges (robotic surgery instrumentation & simulators) 2002-2006 President Conference of Professors and Lecturers of EPFL, member of Assemblée de l'Ecole 2006 Chairman of ISMB10 (10th International Symposium on Magnetic Bearings, Martigny, Switzerland) 2006 Nomination as member of the Swiss Academy of Technical Sciences (SATW) .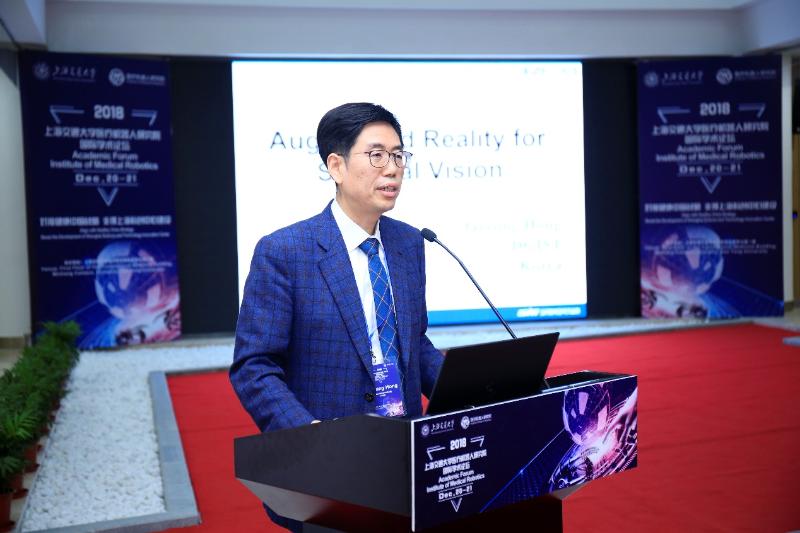 Professor Jaesung Hong
Jaesung Hong is a professor of Department of Robotics Engineering, DGIST, South Korea. His research interests are surgical navigation and surgical robotics. At the University of Tokyo, he has developed the first US-guided needle insertion robot for a movable and deformable organ. While he worked at Kyushu University Hospital, he developed various customized surgical navigation systems, and clinically applied them in many surgeries.
After moving to DGIST, he studied medical augmented and virtual reality in collaboration with top hospitals of Korea. He has also performed various government research projects including an endoscopic bone drilling robot and augmented reality for arthroscopy. He is an expert who has actively worked and experienced in both engineering and medical fields.
He worked as a key board member of Korean Society of Medical Robotics and Asian Society of Computer-aided Surgery. He is also co-chair of the IEEE/RAS technical committee on surgical robotics. In 2017, he was a visiting scholar at Hamlyn Centre of Imperical College London and Center for Advanced Medical Innovation of Kyushu University.